See Water, Inc. was founded in July 1995 by Ron MacDonald. Ron recognized the need for a reliable way to pump water from underground utility vaults without the risk of pumping oil into the environment. After a retiring from a successful 36-year career at Southern California Edison, he found the solution in the form of a then-new capacitive technology, which he used to develop the Oil Smart® pump switch.
Ron worked many long hours to fine-tune the electronics, develop prototypes and engineer products. The Oil Smart® alarm was introduced in 2005. By 2006, See Water moved to its own manufacturing facility in San Jacinto, Calif. The Oil Smart® simplex control panel joined the product line that same year. After years of engineering and business development, See Water gained extensive industry expertise, built a nationwide network of manufacturing representatives and earned an excellent reputation for its quality engineered products.
Mike Johnson became President of See Water after Ron's retirement in 2012. Mike was later named President and CEO. See Water also introduced its first Intrinsically Safe products for the Oil Smart® product line and obtained its UL 508A and UL 698A certifications that year. The corporation eventually outgrew the San Jacinto manufacturing facility and moved to a 26,000-foot manufacturing facility in Riverside, Calif., in 2017.
With over 27 years of proven field results, Oil Smart® is still the reliable solution for pumping water without the risk of pumping oil. See Water also specializes in top-of-the-line WS Series® water and wastewater control systems, Hydra® transducer control systems, Parabola® variable frequency drive (VFD) systems for pump down and constant pressure applications, Knight Series® liquid level alarms and advanced custom control systems. Additionally, we offer Pump Portal® real-time remote monitoring for all of our industry-leading products; our in-house specialists can retrofit any control system with this progressive technology. All of See Water's products are designed, assembled and tested in the United States by our team of experienced engineers and expert craftsmen.
We provide solutions for the HVAC, commercial, residential, utility and wastewater industries. Offering the industry's best pre-engineered and custom control solutions and excellent customer service, we are uniquely positioned to deliver the fast lead times and exceptional quality our customers count on.
We are proud to celebrate our 27 years of business providing the highest quality engineered pump control panels and accessories on the market for our global network of OEMs, distributors, sales representatives and customers.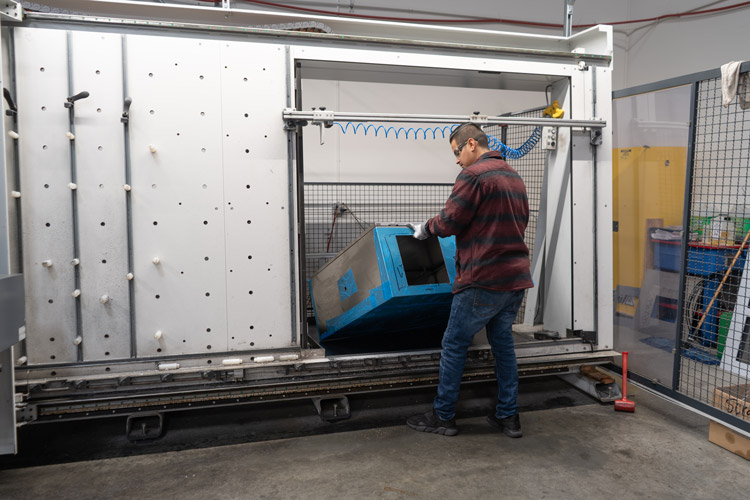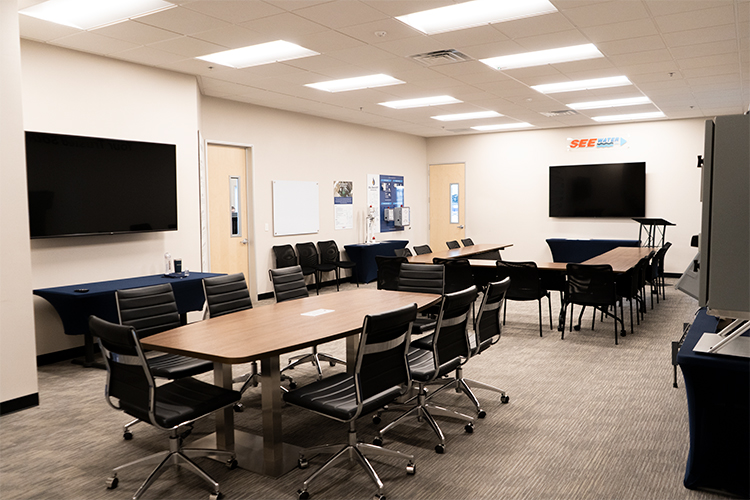 We are proud to build the highest quality pre-engineered and custom pump control panels on the market for our global network of OEMs, distributors, sales representatives and customers.
At See Water, we are proud to build the highest quality pump control panels on the market for our global network of OEMs, distributors, sales representatives and customers. We make it our mission to deliver exceptional customer service. We are 100% committed to conducting daily business operations according to the following core values:
Customer-First

Our customers always come first. We deliver quality, reliable solutions that meet and exceed the requirements and specifications for every customer-specific application. We treat every customer with honesty, transparency and respect.

Team-Driven

Our team is what makes us great and we invest in our people. We look for opportunities for training and growth for every employee. Equipping our team with the support they need to be successful extends our ability to provide top notch service and expertise to our customers.

Sense of Urgency

We operate with a sense of urgency, developing solutions and problem-solving with speed and efficiency in response to our customers' needs. We prioritize speed and efficiency without compromising quality. We are available 24/7 to help our customers resolve challenges whenever they arise.

Exceptional Quality

We are committed to engineering and manufacturing quality products that meet and exceed customer expectations. All of our products go through an extensive quality check and are factory-tested by our team of experts prior to leaving our manufacturing facility.

Smart, Sustainable Growth

We believe in smart and sustainable business growth, which includes implementing proven strategies to create growth for the corporation and our global network of OEMs, distributors, sales representatives and customers.

Transparency & Accountability

We hold ourselves accountable for everything we do. We conduct business operations with integrity, honesty and respect. We celebrate our successes and seek learning outcomes from our failures. When challenges arise, we focus on the solution, and we work until we find it. We always find a solution for our customers.

Innovation

We invest our time, energy and expertise in research and development. We are constantly exploring the latest strategies, technologies and solutions that will further elevate the quality of the products and solutions we provide to our customers.