We are a certified UL 508A and UL 698A control panel manufacturer. What sets us apart is our commitment to meet and exceed customer expectations and timelines. We are proud to deliver quick completion on custom panel quotes and industry-leading lead times on custom control systems without compromising quality.
Every custom project begins with one of our experienced Sales Engineers, who will identify and outline the requirements of your project. Our Design team then develops the ideal plan for the custom panel that will satisfy those requirements. After your approval of the panel layout and schematic, our Build team takes the design to operation, creating precision-crafted and fully tested control systems.
Use the Control Panel Wizard to start designing your custom control panel or call us toll-free at 1.888.733.9283 to get started!
Industrial Control Panel Manufacturing Services
Certified UL Control Panel Manufacturer: UL 508A and UL 698A
Excellent Communication: Dedicated Team of Professionals
Rapid Response: Response and Quotes within 24 Hours
Fast Lead Times: Industry-Leading Turnaround on All Systems
Complete Engineering Documentation: Full Submittal Packages
Quality and Cost: Highest Quality Parts and Components
Experience: Innovative Engineering Team and Skilled, Quality Craftsmen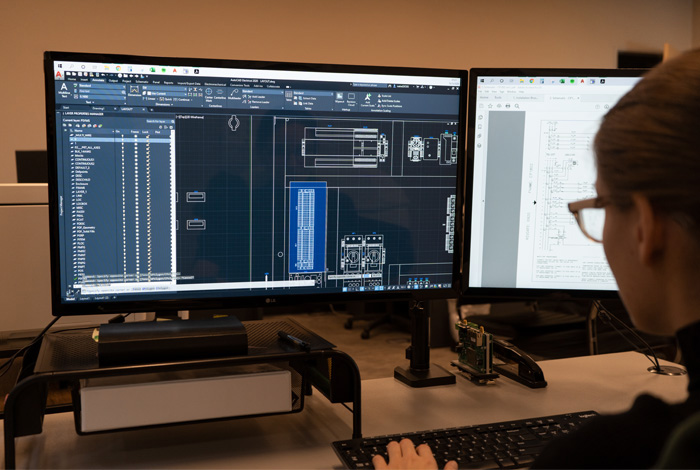 Complete Engineered Documentation
We provide complete engineered documentation, including the following:
Control Panel Layout and Schematic
Detailed Component Submittal Data Sheets
Complete Installation and Operator's Manual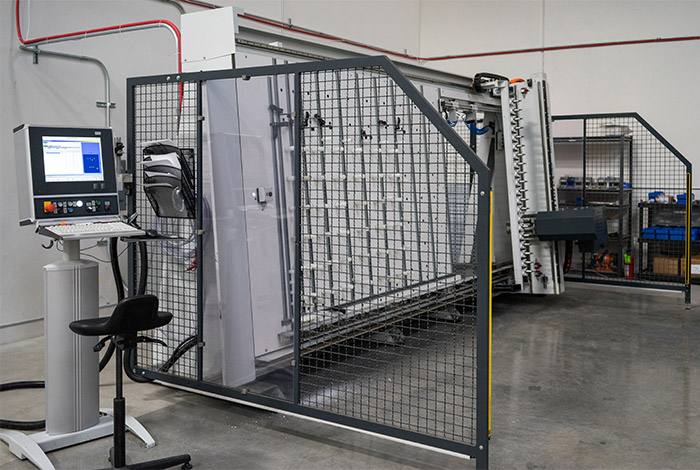 Full-Service Control Panel Manufacturer
We employ our own CNC machining for precise and accurate milling for all control panels.
Increased Capability
Expedited Lead Time
Custom Enclosure Options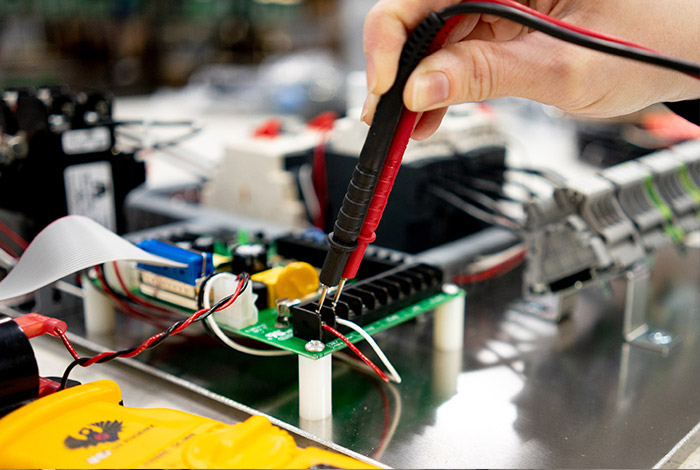 Quality Control
We are dedicated to producing high quality products which is why our qualified team thoroughly tests all products before shipment. In addition to remarkable quality control, we back most pre-engineered products with a five-year warranty.
Water Pump Control
Sewage Lift Station Control
Sewage Pump Chambers
Sump Pump Control
Food and Beverage Controls
Fountain Control Systems
Industrial Fluid Control
Chilled Water System Control
Commercial Booster Systems
Elevator Sump Control
Underground Vault Controls
Fuel and Oil Transfer Systems
Boiler and Condensate System Control
Chemical Feed Control
Wastewater Treatment Control
Process Fluid Control
Dry Dock Pump Panel Stations
Irrigation Control Panels
Application-Specific Electrical Control Panels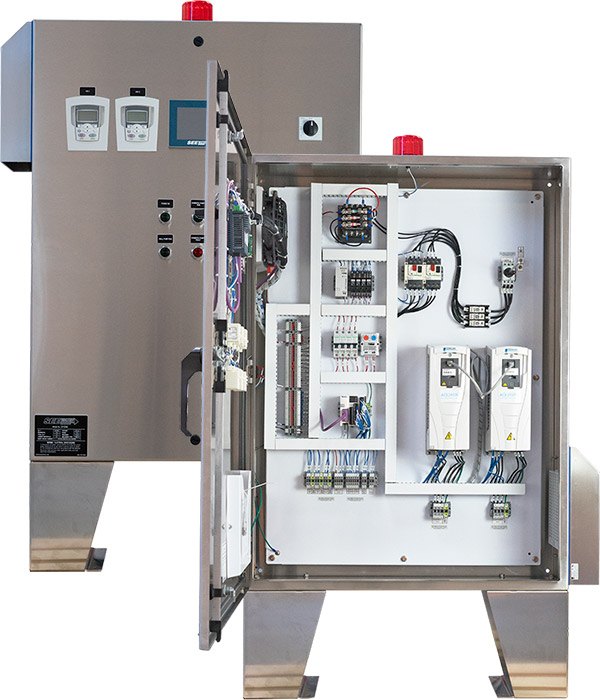 Custom Types, Features & Capabilities
Alarm Activity History
Alternating Lead/Lag Controls
Anti-Condensation Heaters
Auto Dialers
Battery Backup
Capacitor Start/Run
Component-Specific Requests
Constant Monitoring Control
Constant Pressure Controllers
Convenience Outlets
Custom Panel and Metal Fabrication
Distributed I/O
Elapsed Time Meters
Enclosure Options
Event Counters
Flow and Pressure Trending
Generator Receptacles
Inner Dead Front Door
Intrinsically Safe Relays
Jockey Pump Controllers
Level Controllers
Lightning Arrestors
Multiple Alarms
Multiple Communication Protocols: Modbus RTU/TCP, BACnet/IP, BACnet MS/TP, Ethernet/IP
Phase Loss Relays
Pressure Boosting Controllers
Process and Sequencing Control
Programmable Logic Controllers (PLC)
Pump Status
Pump Up/Pump Down
Radio/Wireless Capabilities
Reduced Voltage Starters
Relay Logic Control
Seal Fail
Simplex/Duplex/Triplex/Quadraplex
Pump Controllers
Tank Level Indication
Telemetry
Temperature Control
Thermal Cutout
Timers
Touchscreen and PLC Programming
Touchscreen Human Machine Interface (HMI)
Valve Control
Variable Frequency Drives