PUMP PORTAL® - REMOTE PUMP MONITORING
Introducing the Pump Portal®
The See Water Pump Portal® offers real-time, IoT monitoring and control of See Water's industry leading products. The Pump Portal® extends familiar and popular features of its panel monitoring capabilities and controls to the cloud. From a desktop or mobile device, pumps and water levels can now be monitored anywhere at one's convenience. Real-time monitoring and access to historical data offers the ability to optimize any operation.
A New Breed of IoT Pump Monitoring System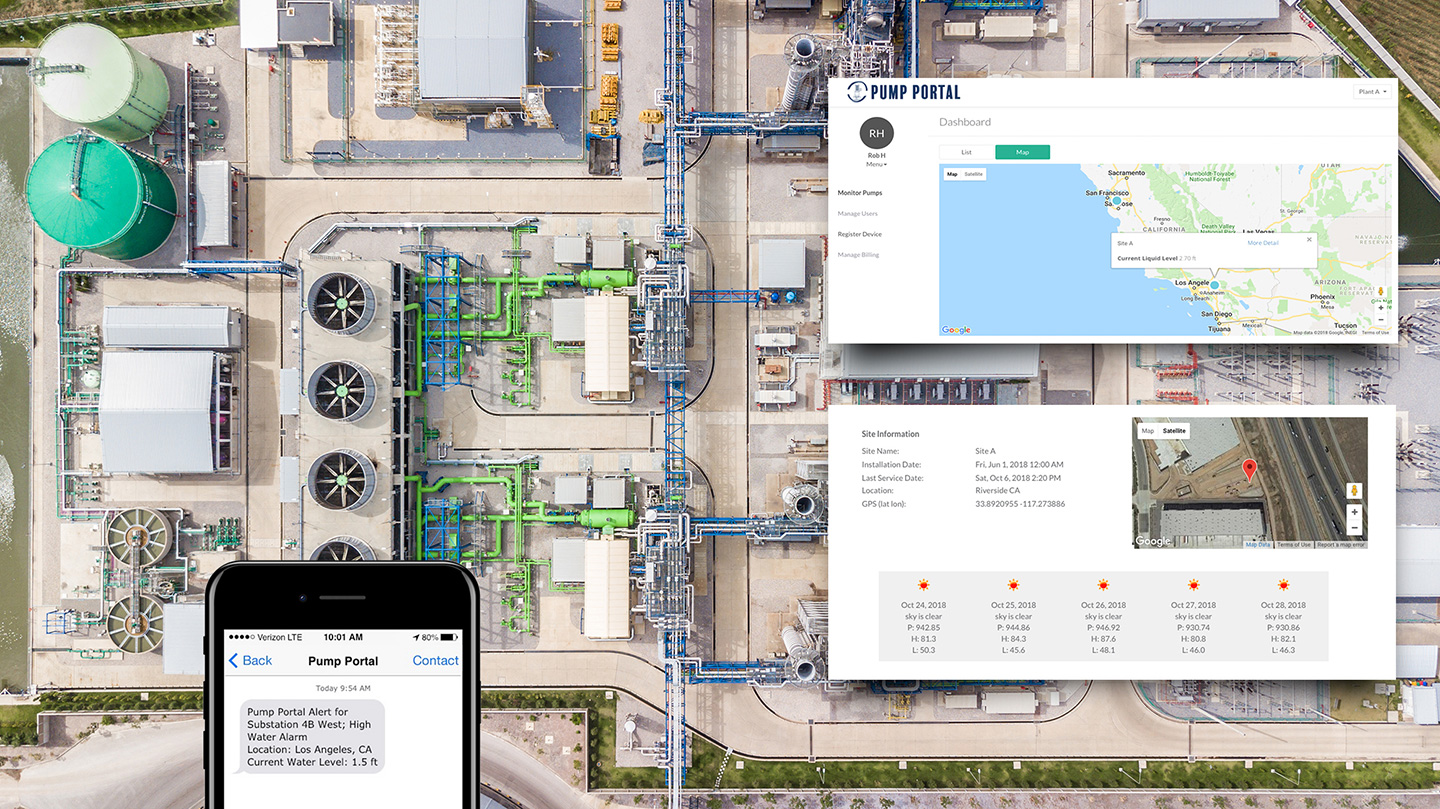 The Pump Portal® offers a secure and easy to deploy solution for the next generation of Pump Monitoring systems. The Pump Portal® enables organizations to realize dramatic improvements in their operational efficiency by reducing cost and service response times. By gathering data to the Cloud, the Pump Portal® offers a powerful platform to analyze and control your pump monitoring fleet from one centralized location.
Highlights
24/7 IoT Remote Monitoring
---
Analytics and Insights
---
Real-Time Alerts and Notifications
---
Remote Control
---
Diagnostics
---
Cellular Connectivity
---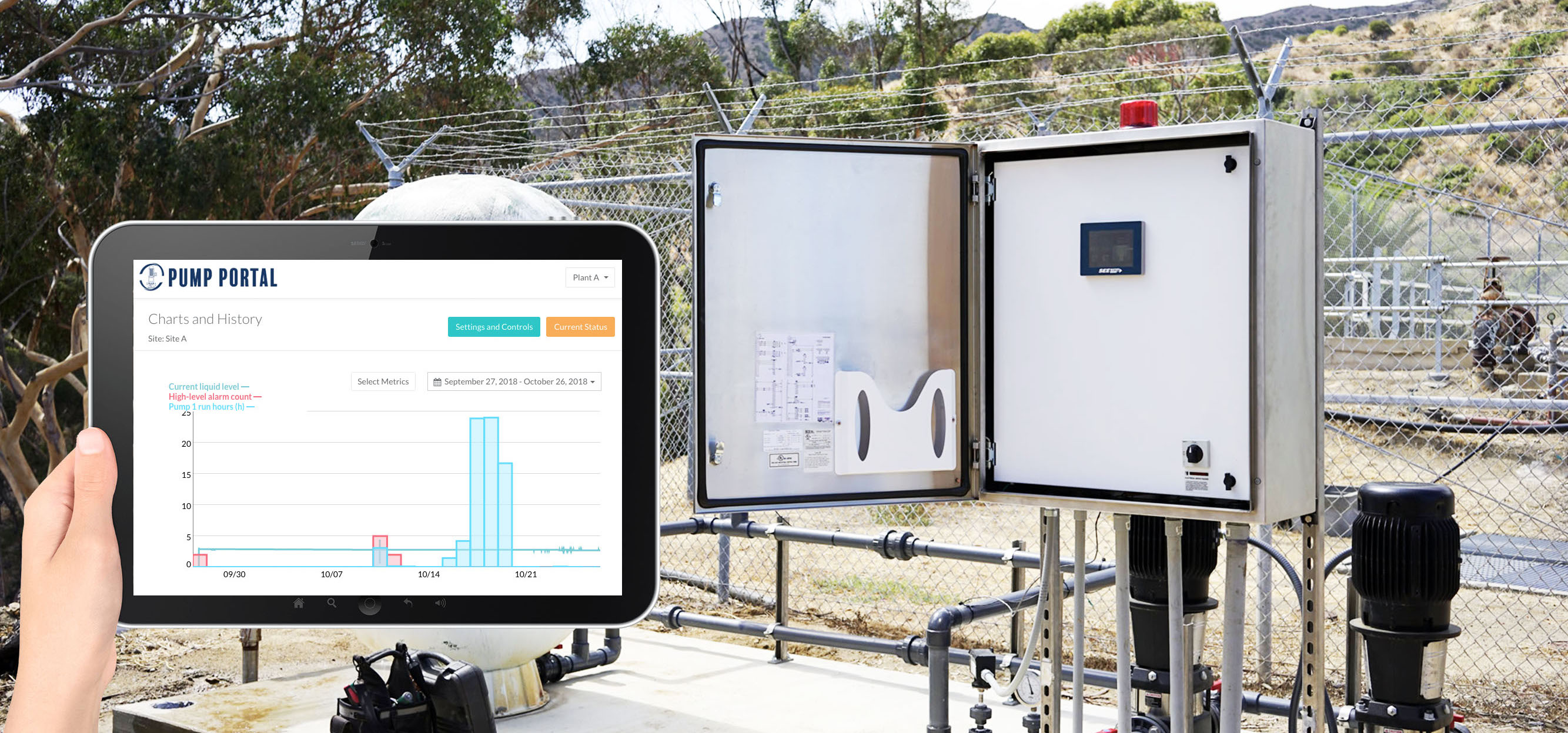 Remote Monitoring
The Pump Portal® provides the same high-quality level of monitoring as the as the traditional See Water systems with the added benefit of remote access. The cellular connectivity enables deployments in remote locations without the worry of network interruptions.
Data Insights
The Pump Portal® provides data logging, dashboards and data export for critical metrics. Plus, we've integrated local weather to log and forecast precipitation. The system utilizes data to provide reports and smart alerts.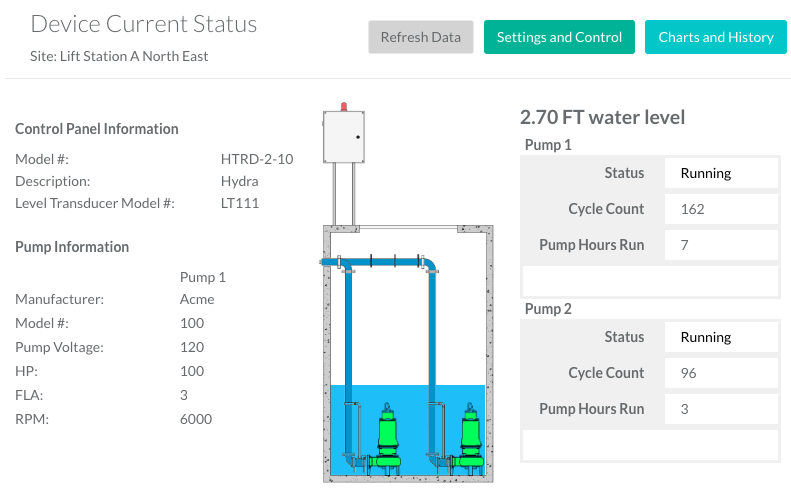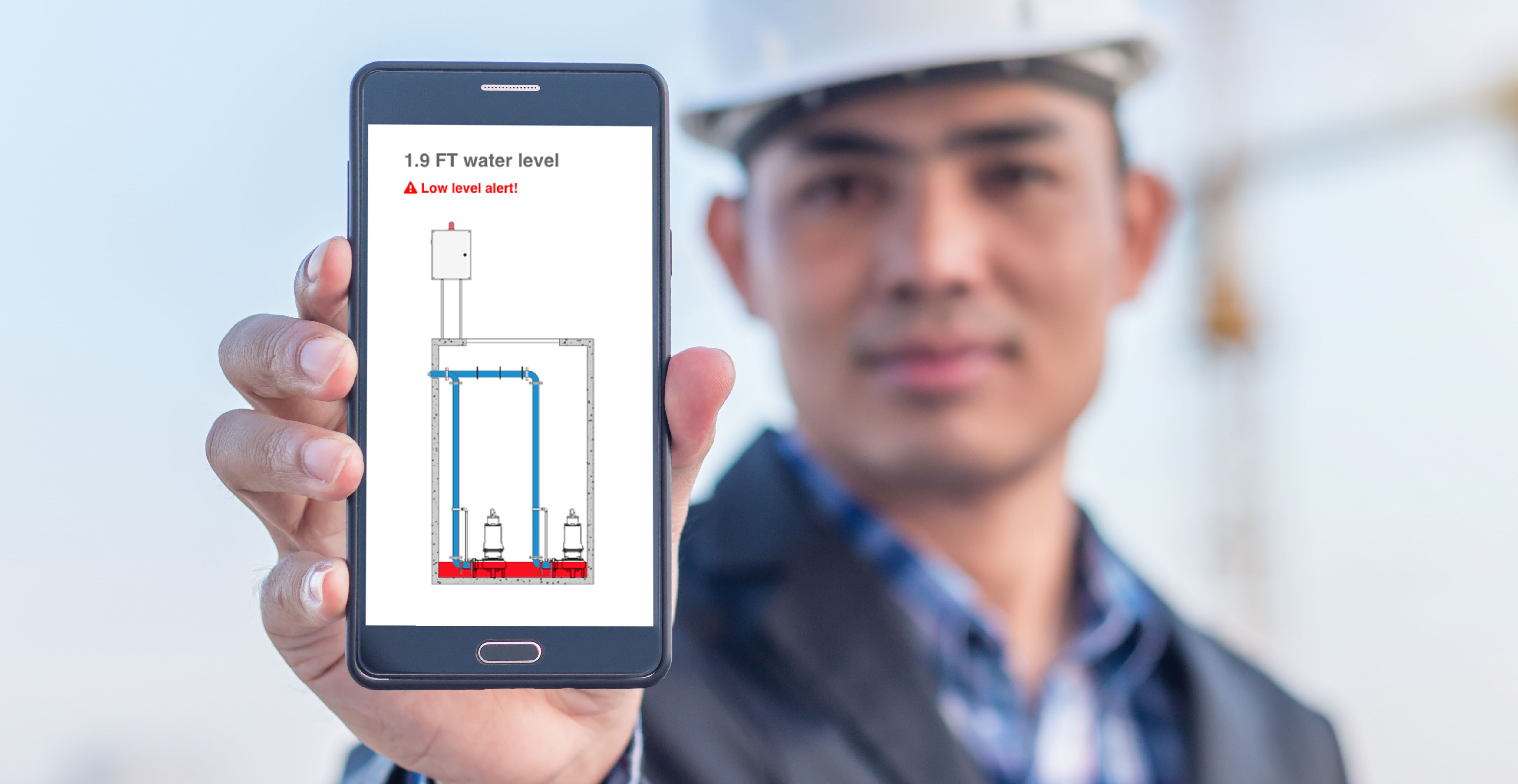 Centralize
Centralize the management of your pump station regardless of the size of the operation. The Pump Portal® offers a single platform to manage your pump monitoring needs such as data storage, access control, service logging and more.
Pump Portal® Features and Capabilities
Remote Pump and Level Settings
Mobile and Desktop Web Interface
Localized Weather Integration
Visual Depiction of Water Levels
Visual Depiction of Faults and Alarms
Visual Map View of Pump Stations
Remote Control Pumps
Data Dashboard and Analytics
Technician Service Logs and File Uploads
Real-Time Monitoring of Pump and Water Levels
Real-Time Alerts via SMS or Email
Error Logs and Device Health
CSV Data Export
Data Encryption over Secure Cellular
User Permission Management
Multi-Factor Authentication