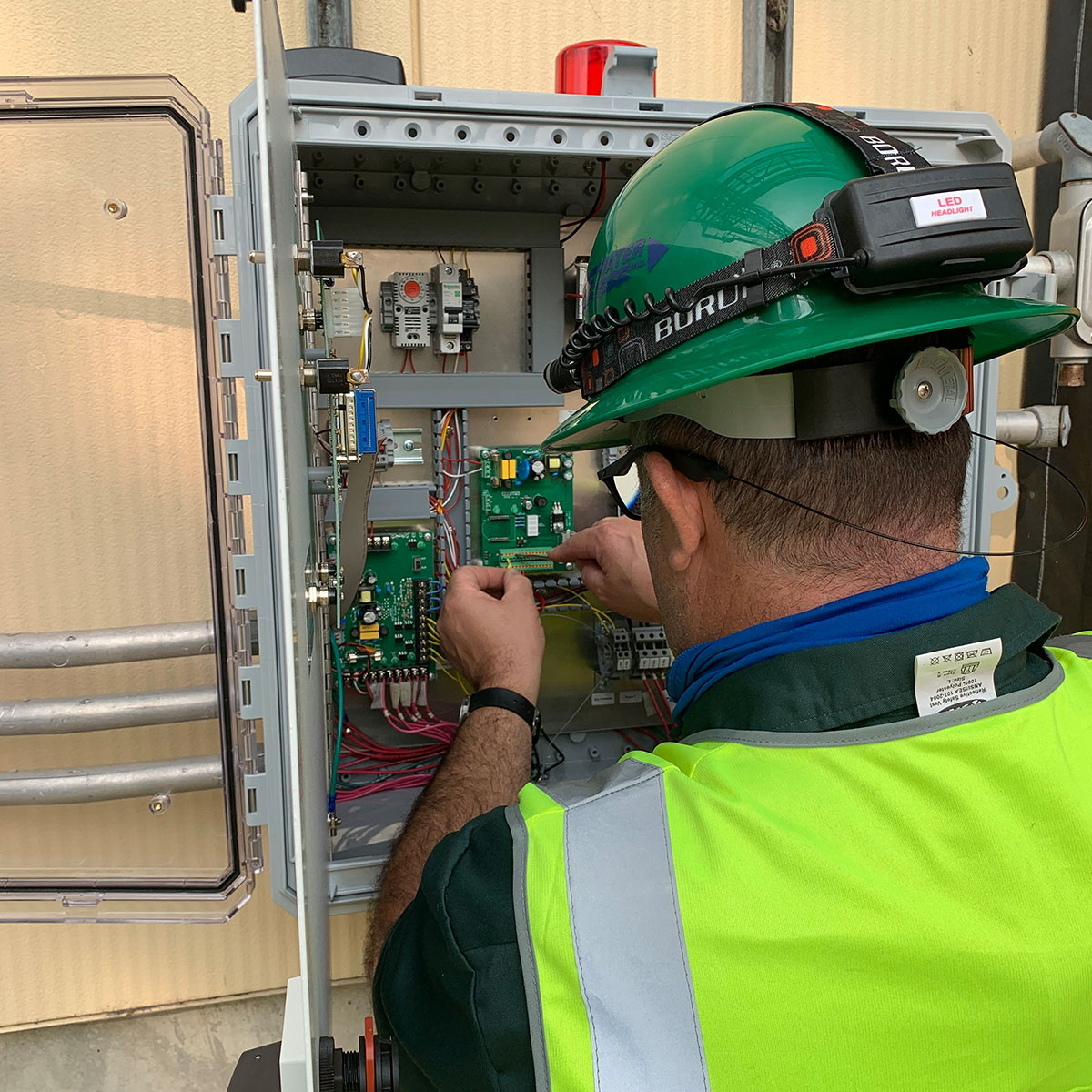 Our expert technicians are available to service your pump control systems in the Southern California area!
Founded in 1995, we have been an industry-leading manufacturer of quality pre-engineered and advanced custom pump control panels for the HVAC, commercial, residential, utility, and wastewater industries for over 28 years. Not only do we make it our mission to provide best pre-engineered and custom control solutions on the market, we're uniquely positioned to deliver the fast lead times, exceptional quality, and expert service support that our customers count on.
All of our products are designed, assembled and tested in the United States by our team of experienced engineers and expert craftsmen. Our team understands these systems from the inside out and they are knowledgeable and experienced in the field to provide startup support and solve unique challenges that may arise for the application or job site.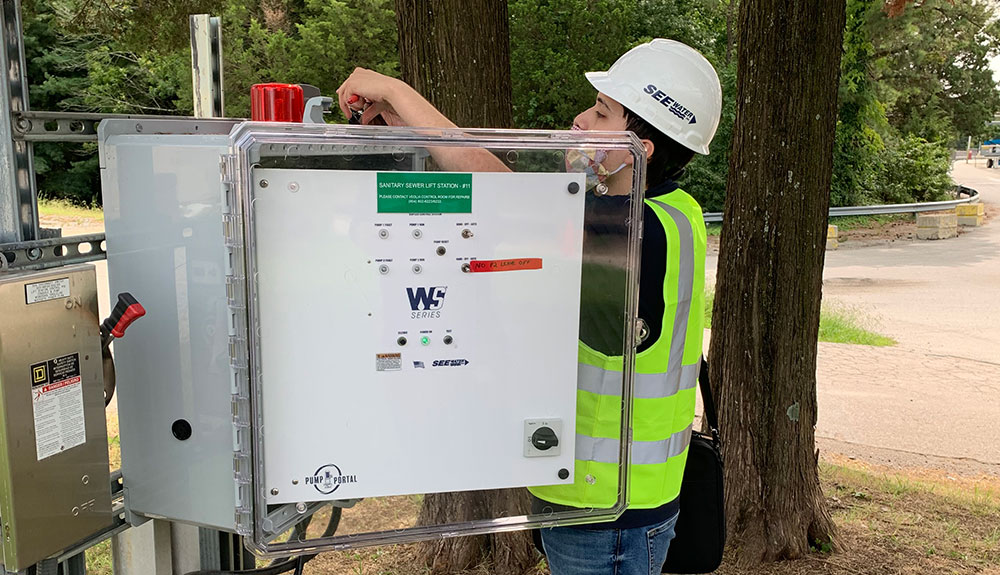 Startup Support
We are available to provide full-service startup support for all of our pre-engineered and custom control systems in every type of application at a reasonable rate. Our experienced technicians and engineers can safely conduct the field wiring and programming, as well as diagnose and repair any unexpected issues that may arise on-site. They will also walk you through how the system works, system configurations, and provide guidance on the recommended system upkeep and maintenance for the control system.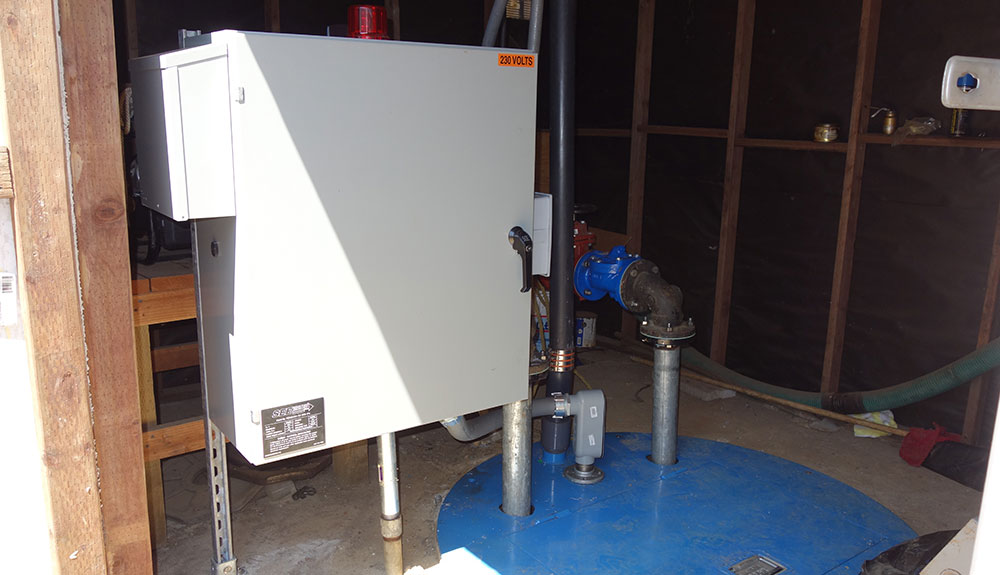 Extended Warranty Support
We understand that our pump control systems are used in mission-critical applications, which is why it is important that issues are diagnosed and repaired as quickly as possible whenever they arise. Our service technicians are trained, experienced, and qualified to diagnose and make the repairs necessary to get your pump control system up and running.
Our panel shop is equipped to make repairs and provide parts necessary for the job site. All of the panels or components that receive repairs are thoroughly tested prior to leaving the facility and then again once they are installed.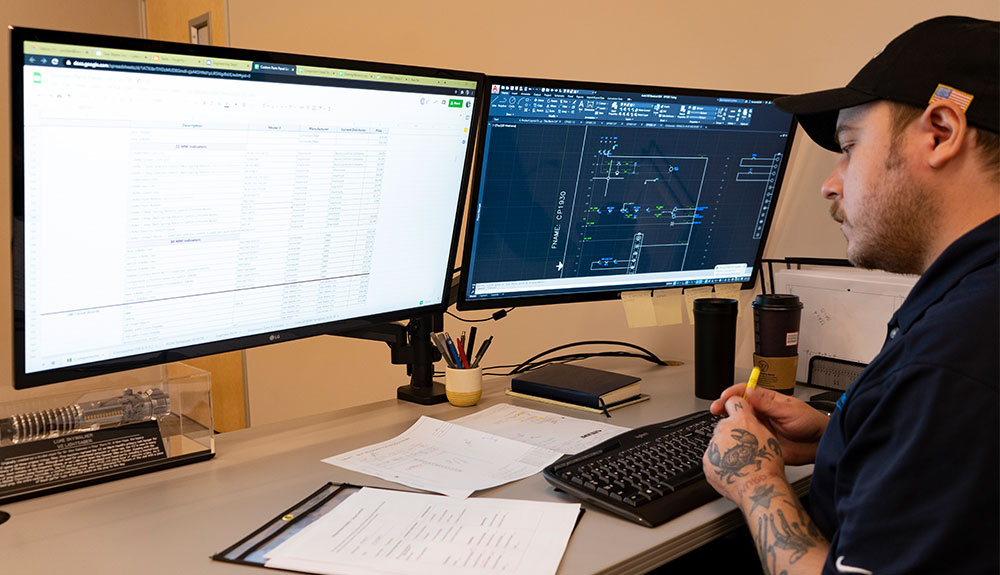 Engineering & Programming Support
Our team of experienced engineers is equipped to provide advanced engineering support to meet unique project or application requirements ranging everywhere from simple jockey pump systems to advanced Modbus and BACnet communication controllers, complex telemetry systems, and everything in between. We are experienced working with advanced industry communication protocols and we also specialize in Pump Portal® remote monitoring systems.
You can count on us to provide the support you need, when you need it.
The service technicians and engineers at See Water are equipped to install, diagnose, and repair pump control systems on municipal, commercial, industrial, and residential projects in any type of application. We know and understand that proper installation and preventative maintenance are key to keeping your pump control systems running optimally and maximizing the life of the pump(s). Our team is here to make sure the job is done right so that our customers can be confident that every pump station in their pump fleet is running its best.
We proudly serve the counties of Orange, Los Angeles, San Diego, Riverside and San Bernardino.
We provide service to customers on municipal, commercial, industrial, and residential projects.
See Water is located in the heart of Riverside County across from March Air Reserve Base at 22220 Opportunity Way, Suite 101, Riverside, CA 92518. Call us toll-free at 1.888.733.9283!
Contact Us